There's something quite personal about selecting the perfect scent for your space. A sensorial introduction, fragrance is often the very first greeting a guest receives when they enter a room; igniting the senses, it welcomes them in the same way as it acts as an architect of ambience.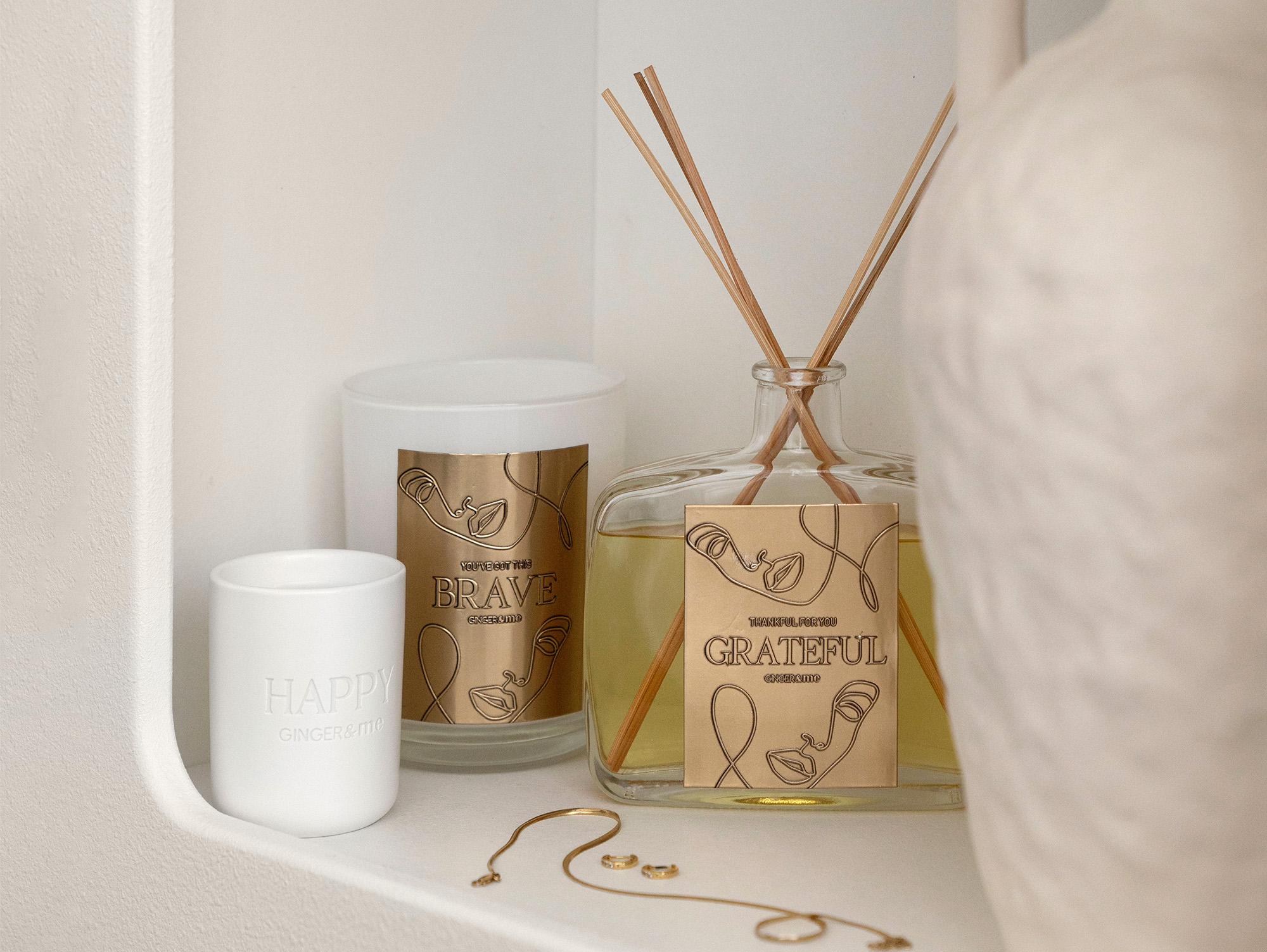 The GINGER&ME signature scent collection invites you to treat yourself as your most important guest and acts as a guide to design your space to serve as a daily reminder to be Happy, Brave and Grateful. As you mindfully curate your space, set the intention for self-love by placing these sweet notes, housed in gorgeous décor, as sensorial queues that return you to yourself and to the moment each time you notice them.
An act of self-love, creating a subconscious ritual of self-care, meet our signature scents:
Light up your space with our Mindful Candle Collection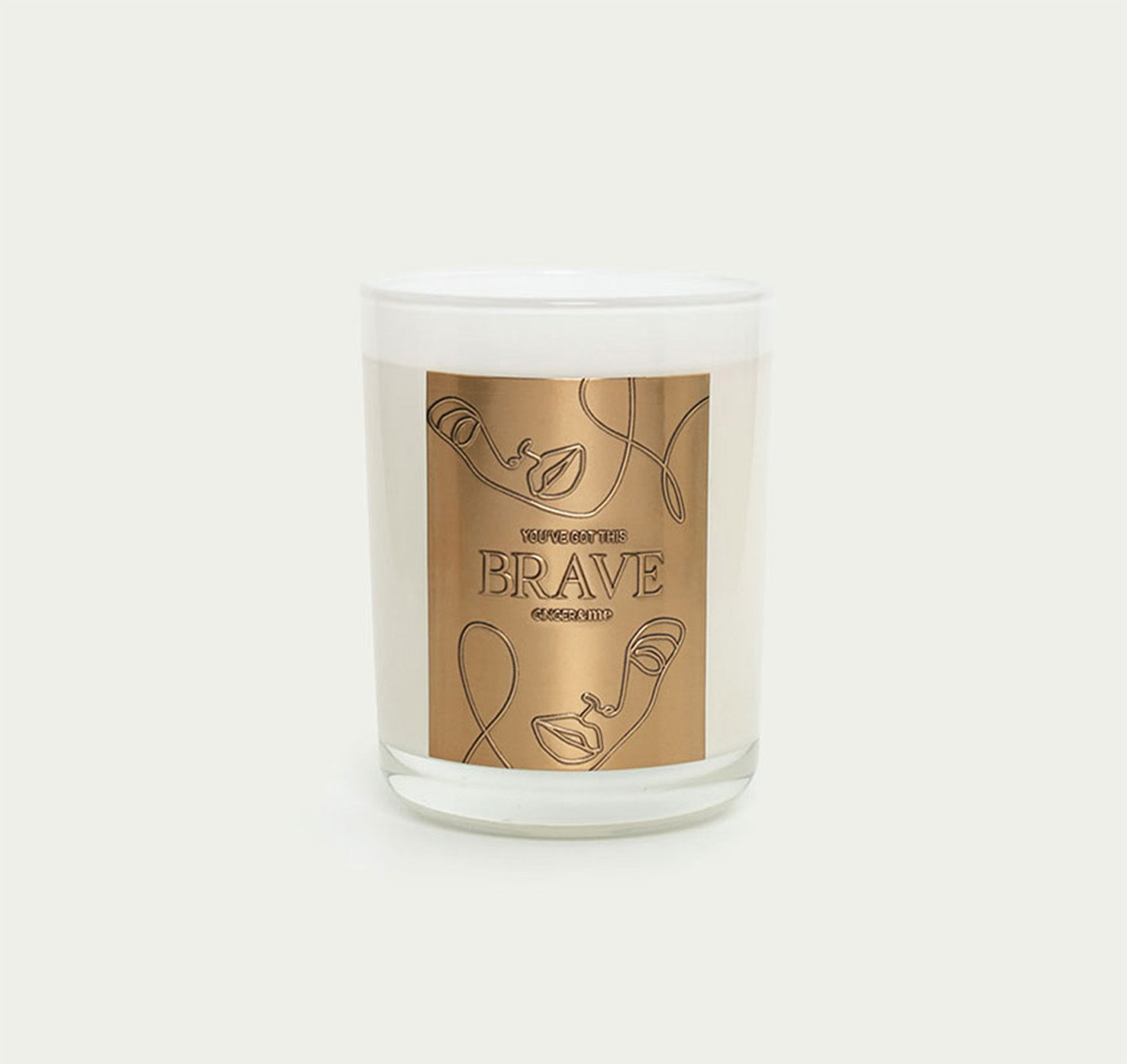 Brave – Lychee and Guava
Experience the sweet, tropical fusion that takes you to a lush paradise, as refreshing and juicy notes of Lychee are complemented by the tropical essence of guava. This fragrance captures the essence of exotic fruits, creating an enchanting and uplifting olfactory experience
SHOP NOW
Grateful – Coconut and Caramel
Indulge in the sweet and creamy notes of Coconut perfectly balanced with the rich and buttery essence of Caramel. Let the luscious aroma fill the air, creating a cosy and comforting ambiance that delights the senses. Allow yourself to be transported to a tropical paradise, where the sweet scents intertwine, enveloping you in a cocoon of relaxation and bliss.
SHOP NOW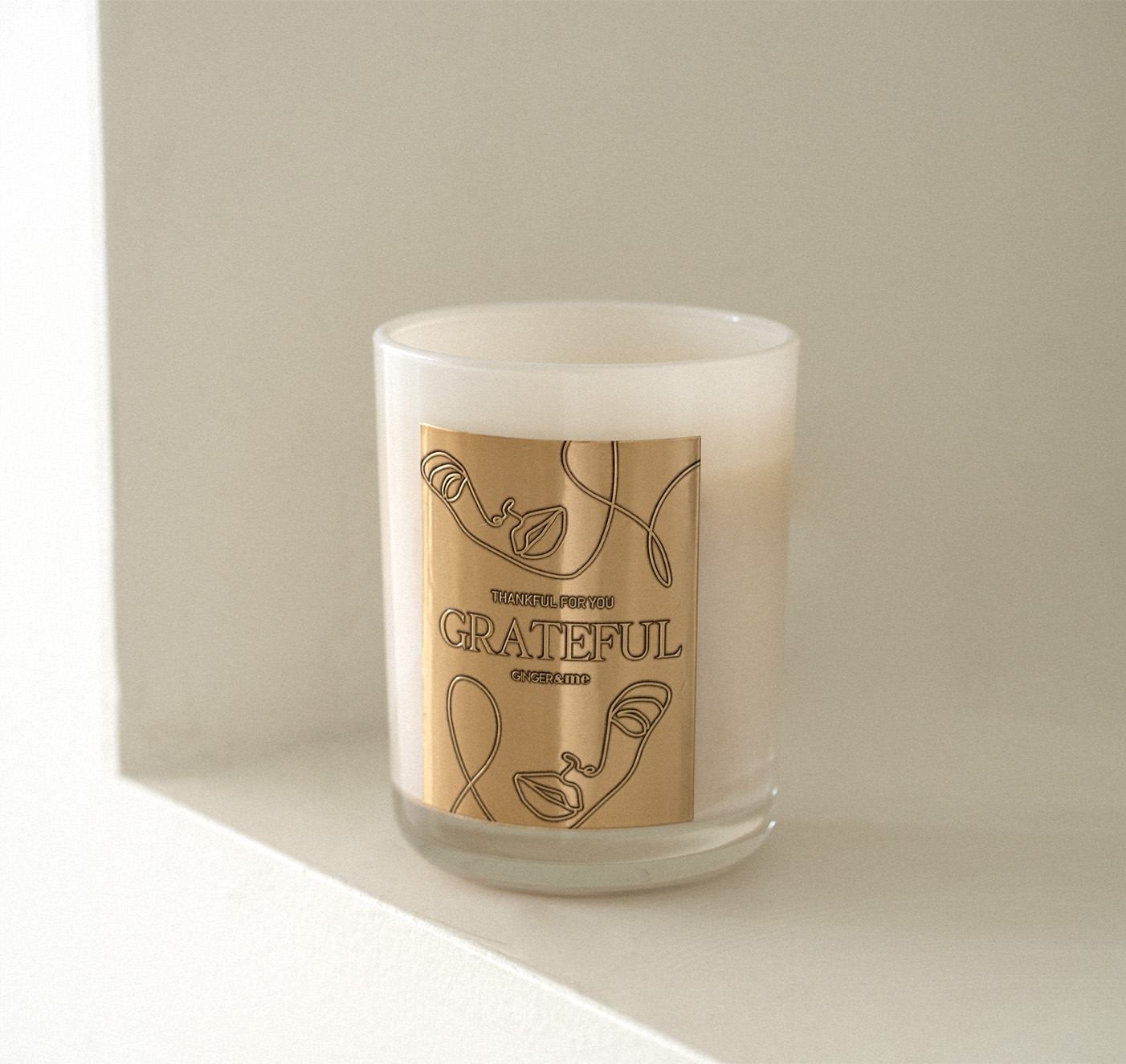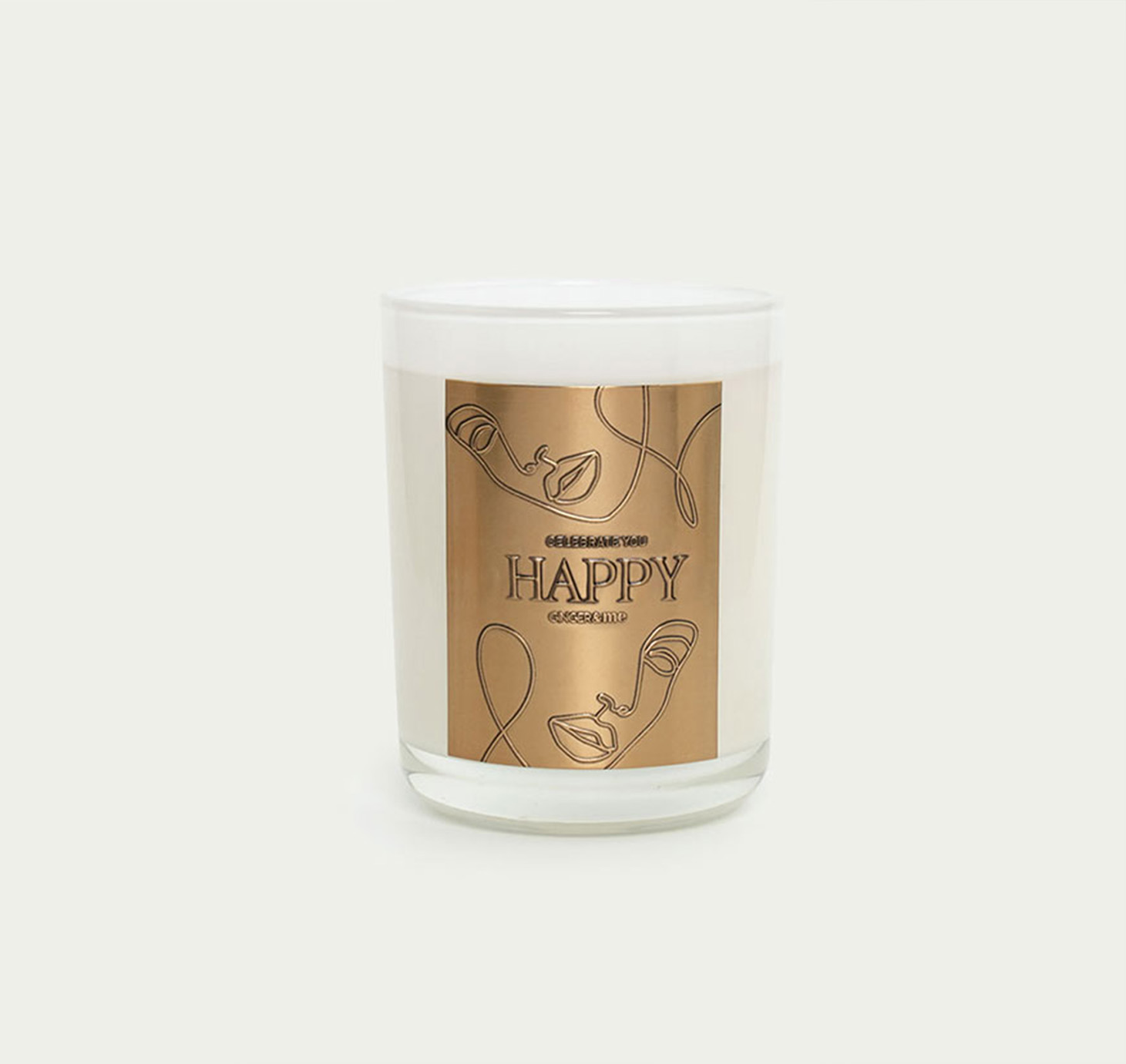 Happy - Orange Blossom and Jasmine
Delicate and uplifting, this scent opens with the floral elegance of Orange Blossom and Jasmine, creating a blossoming bouquet. As it evolves, the sweet and juicy pear intertwines with the creamy warmth of vanilla, while the subtle hint of blackcurrant adds a touch of intrigue. A captivating blend that exudes elegance, femininity, and fruity allure.
SHOP NOW
Can't choose?
Enjoy some sensorial sampling with the Mindfulness Mini Candle Trio and try them all in three gorgeous neutral tumblers perfect for any space, décor or gift.
SHOP NOW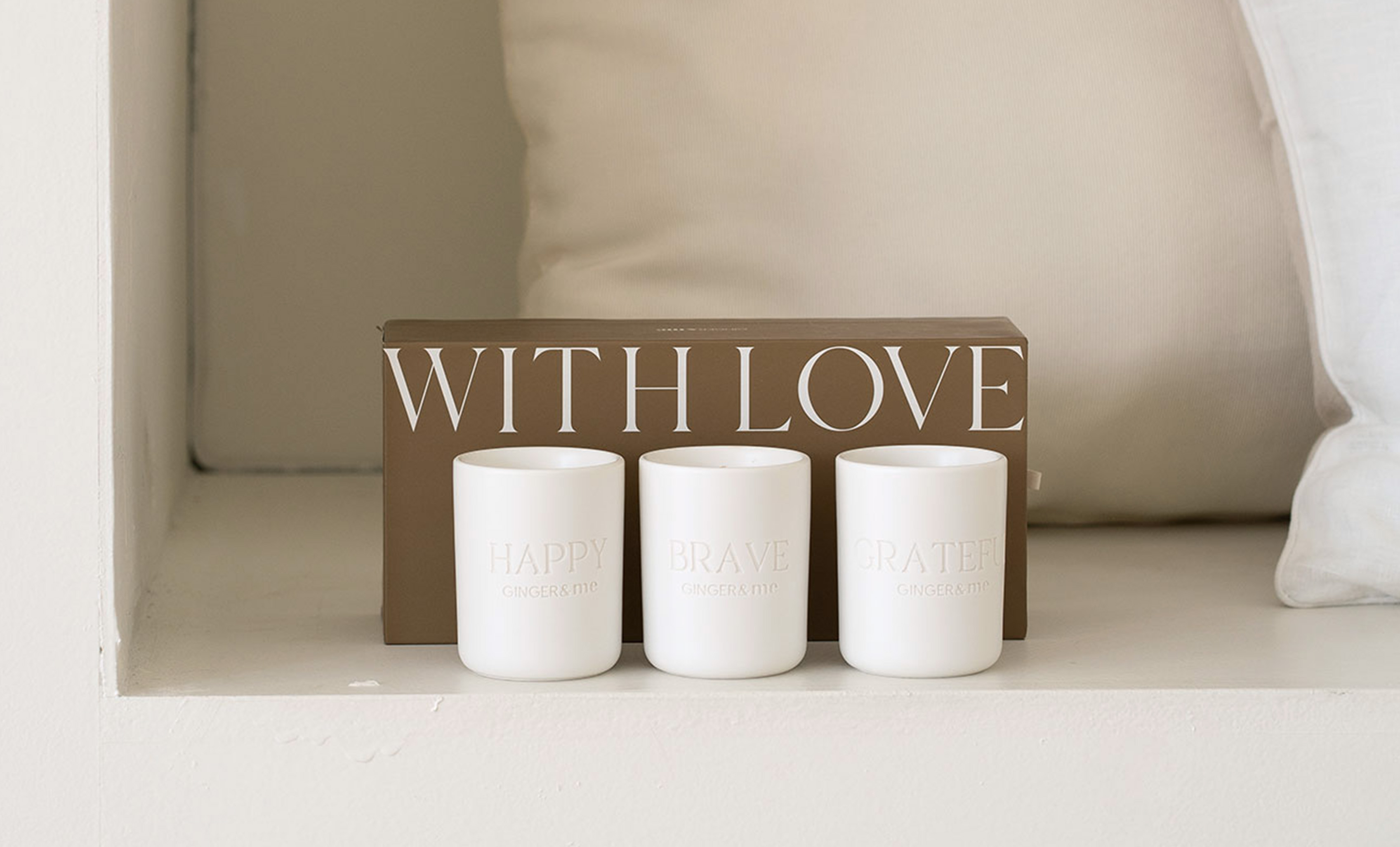 Teleport to your happy place with the delightful Mindfulness Reed Diffusers
Happy – Sparkling Clementine
As the sweet scents permeates the air, teleporting you to a peaceful sanctuary, the essence of succulent clementines offer a burst of citrusy delight with a hint of sweetness. Let the tantalising scent of clementine envelop your surroundings, infusing them with a sunny and refreshing aura. Experience the joy and zest that this fragrance brings, adding a bright and revitalising touch to any room.
SHOP NOW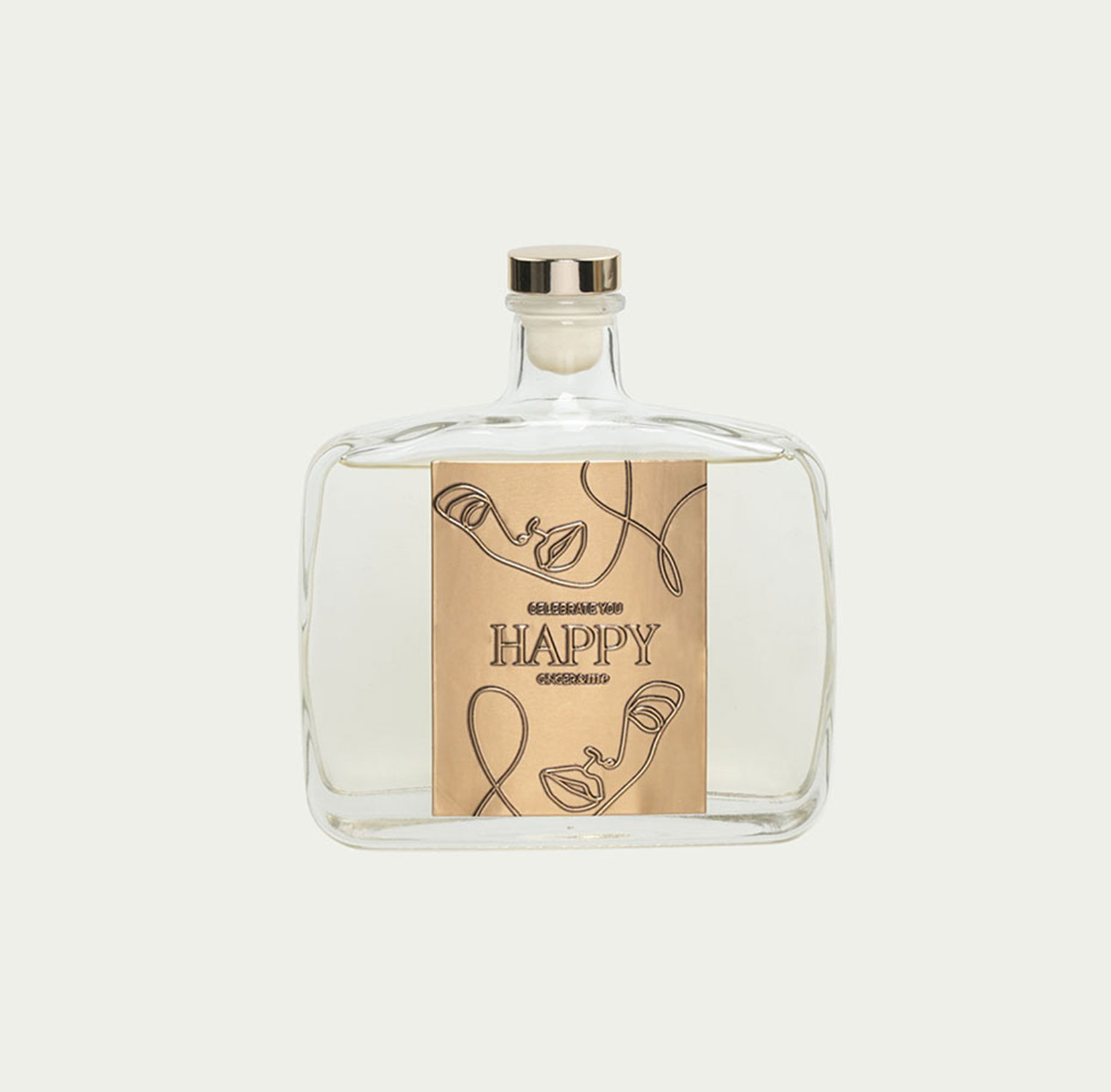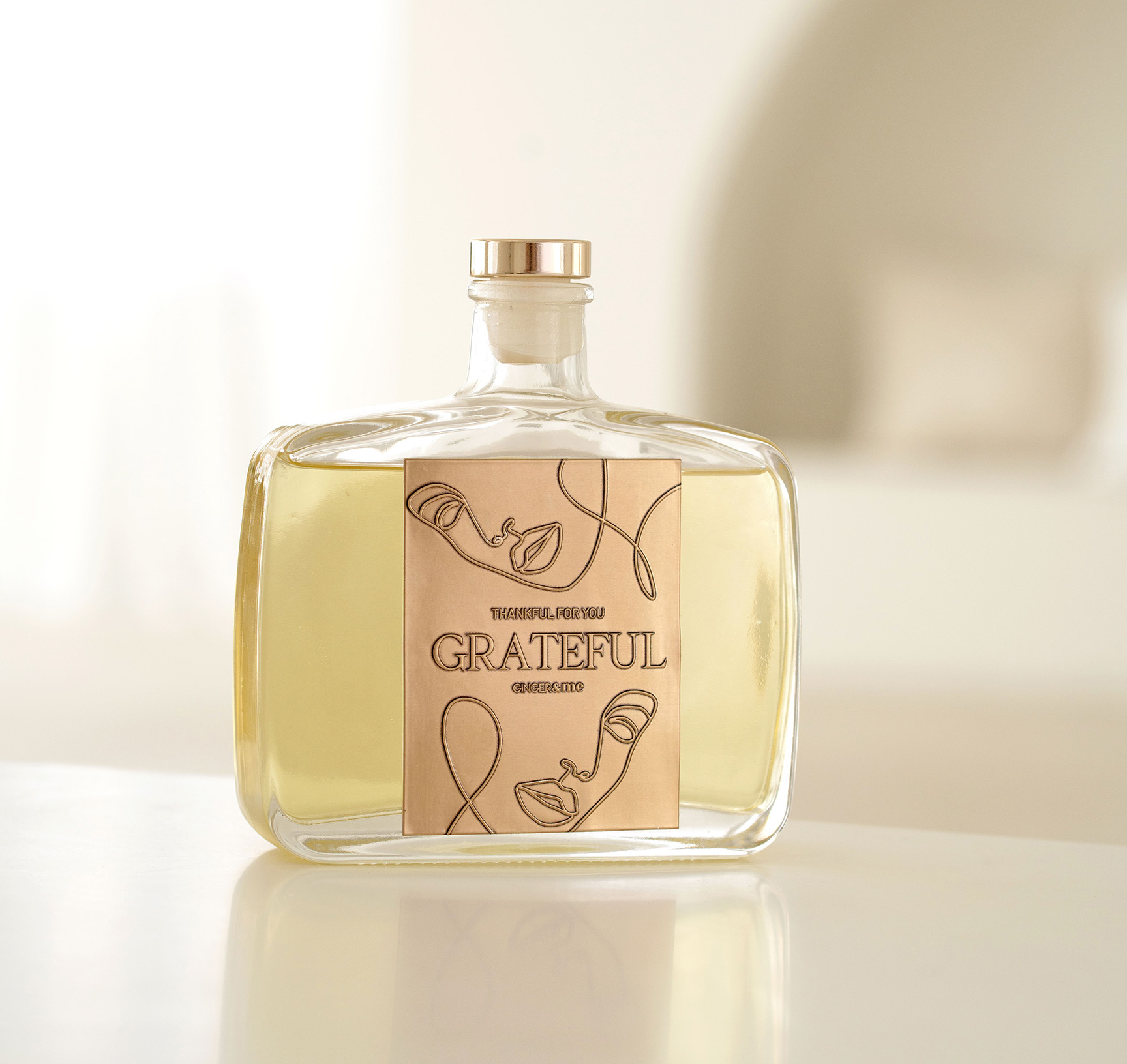 Grateful – Coconut and Vanilla
Immerse yourself in warmth and comfort with creamy coconut and sweet vanilla. Discover true sensory harmony as this luscious and indulgent aroma takes you to a tranquil getaway, enveloping your surroundings with a sense of relaxation and serenity.
SHOP NOW
Brave – Sweet Lemongrass
Vibrant and citrusy notes of sweet lemongrass, create a fresh, invigorating sensory experience that energises, uplifts, returns the spring to your step and awakens the senses.
SHOP NOW